Vitamin D Test
Quantity selected exceeds current stock
Adding product to your cart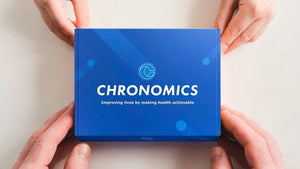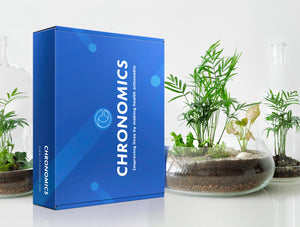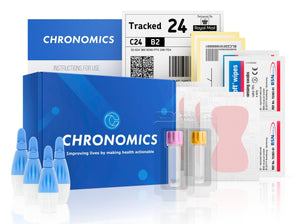 Description
This Vitamin D panel will test for the levels of Vitamin D in your blood. This test will help to determine the levels of this key vitamin that is required for a healthy lifestyle and wellbeing.

What's tested?

What is a Vitamin D test?
Vitamin D is vital for bone health and plays important roles in muscle function. More recent research has highlighted its importance in immune modulation, protection against chronic diseases and increased athletic performance. Most of the Vitamin D we need is produced in the skin when exposed to sunlight, and some can be absorbed through our diet.

This test is not intended for diagnostic purposes but to provide an overview of the tested biomarkers in your body, at the time the sample is collected.
Normal reference ranges for the analyzed biomarkers do not rule out underlying diseases/disorders during the time the sample is taken and can be affected by age, gender, race, diet, stress and other factors.
Please consult your doctor if you are taking oestrogen containing oral contraceptives, biotin supplements and are currently pregnant.
What's included in a Vitamin D test kit?
 A finger prick kit and vials for blood collection
Clear set of instructions
A pre-paid, self-adhesive shipping label
Results from an accredited lab within 3 days of receipt
Access to your own online dashboard to view your detailed results
📋 Easy to understand results
After receiving and registering your test, you will gain access to your personal Chronomics dashboard where you'll be able to access your test results once returned by the lab.
For each biomarker you will get a test result - we will provide both the number and the unit of measurement.
We will also let you know if the result is normal or abnormal, and will explain the role of the biomarker in the body along with some reasons why results can be abnormal.
🙌 Take health into your own hands
The test is simple and can be self-administered at home with minimal preparation. No more waiting for an appointment!
Once results are available from the testing laboratory you will receive an email notification and your results will be visible on the dashboard.
Frequently asked questions
We aim to dispatch all U.S orders within 48 hours of placing your order online.

Delivery can take 2-5 working days (once dispatched), depending on your location.
We ship to all states except from:
New Jersey
New York
Rhode Island
Once you've purchased your test(s), your Chronomics receipt will be sent to your registered email address and will contain all the relevant information insurance companies may need should they cover reimbursement of the test(s).
Reimbursements of Chronomics tests are at the discretion of your insurer, as this can vary depending on the insurance company, please contact them to enquire.
Keeping your personal data secure is important to us. The Chronomics platform was built with the strongest encryption and security standards in mind, and is HIPAA compliant. For more details about our privacy policy, please click here.
We advise that samples are collected when waking up in a fasted state and returned immediately using the labels provided. Each of our test kits includes a prepaid delivery label to return your samples to the lab. Please do not collect or return samples on a Friday, Saturday or Sunday.
Every kit includes lancets, DBS Card(Dried Blood Spots) Card, a pre-paid USPS returns label and step-by-step instructions, which walk you through how to accurately take our tests. 
When you come to take your test, you'll need to register your kit first. Once you begin registration, you'll be given on-screen instructions to guide you through the process of taking your test.
Once you've registered the test and collected your blood sample, you can return your test(s) to our lab via USPS, using the enclosed prepaid address label.
Yes, simply complete the payment process and input your FSA/HSA payment details.